Actor Orlando Arriaga Reflections on AMERICAN MARIACHI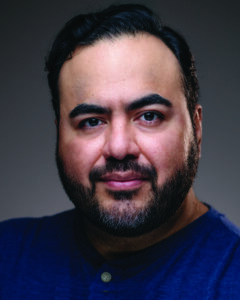 As it turns out, playing Federico in American Mariachi at Alley Theatre is a role that was always coming to me and I could never have predicted it. José Cruz González, the playwright wrote a character I understood clearly only two pages after his first entrance. I don't make inferences about a character so soon after being introduced to them but I did with El Mariachi. Federico Morales, the character I play in America Mariachi, is an amalgamation of all of my tios and abuelos. He's the best parts of them and the lesser parts of them. He's the man who rises before the sun to go off to work and then returns home drained and with a six-pack of Modelo Negra in hand. After a cold shower, he sits in his favorite chair and savors every gulp of beer while listening to a favorite mariachi tune on a noisy radio.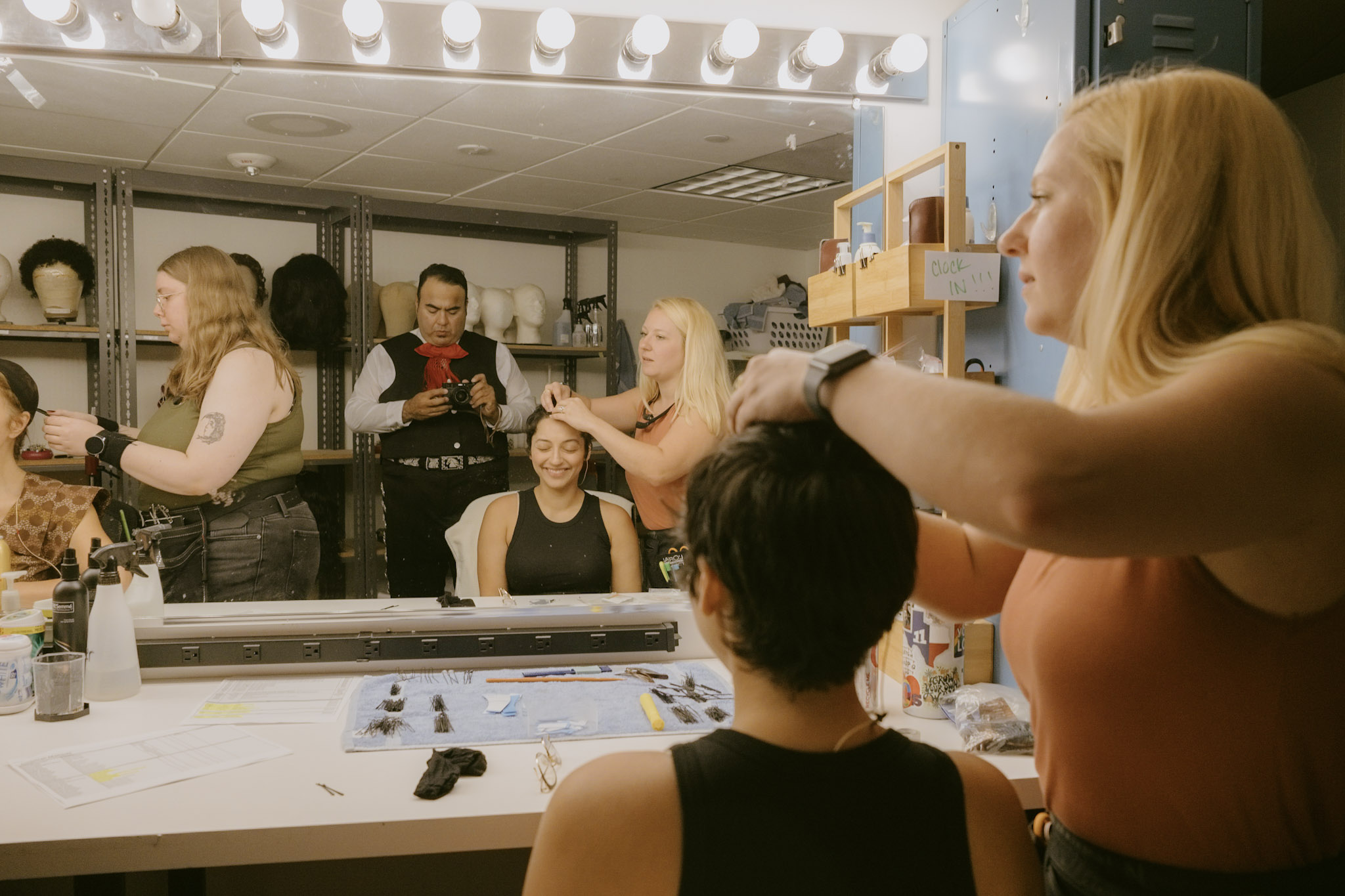 I've been cast as a girl's father several times these past few years. It's bizarre to me. It started happening shortly after having a girl of my own. American Mariachi will be the second time I play Gianna DiGregorio Rivera's father. The third time if you count our first play together where I was her family's priest. I trust her so much on stage and we have so much love and respect for one another. Gia portrays Lucha in this production and a year ago I played Capulet to her Juliet at California Shakespeare. Capulet was cold and unforgiving. He reaped what he sowed at the end of Romeo y Juliet. Thankfully, there is a lot more humanity in Federico. Fraught and tension exist in his and Lucha's relationship but there is also love. Unfortunately, because of family dynamics, traditionalism, and age difference, Federico Morales lacks the tools and courage to communicate with his own daughter.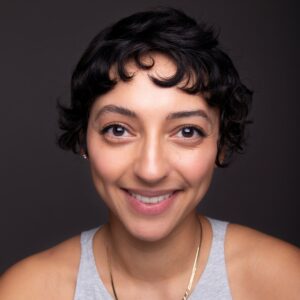 Much like the Morales household, music was as important as religion in my own family. I learned to play guitar at 11 years old. I started playing in the church band soon after. When my brothers became of age, they learned to play instruments and joined me and my father, who played piano. Our family was exposed to all kinds of music. The Beatles, Stevie Wonder, Buck Owens, and Vicente Fernandez was on repeat at my house. Mariachi music for whatever reason was always reserved for events like weddings, quinceañeras and funerals. Even with limited exposure, mariachis fascinated me. The way they made their entrances into a room while playing an old standard and wearing their ornate trajes was iconic to me as a Mexican-American boy. They looked like royal guards standing in the center of a crowd. They wooed the people and elicited joy and sadness at the same time. A Mexican wedding is not a wedding unless you have a mariachi playing. They played at mine and my brother's wedding and were the highlights in both. Don't mention that to our wives.
Even though music is my love, acting became my main gig after college and playing and singing became a distant second. I've played Federico in other productions around the country and it has been a joy. I've been lucky to play some wonderful characters in my career. Characters I wouldn't trade for anything. But Federico Morales in American Mariachi has been the one character that has allowed me to pull from my church band days when I was a teenager.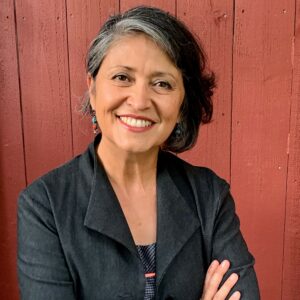 KJ Sanchez, our director, has built an intricate and emotionally beautiful show. A year and a half ago, I was on a train from San Francisco to Oakland with KJ. She talked about hopefully directing American Mariachi one day. I'm so glad she got that opportunity and I'm even more elated to perform it with my artistic family: Hugo Carbajal, who plays Mino; Sarita Ocón, who plays Amalia and of course, Gia. Love, family and tradition weaves its way through our story almost as freely as the notes the mariachis are playing. It's a delicate show to watch from beginning to end.
Houston audiences deserve this show. Not only because of the abundance of mariachi culture here but because of what it will mean to them. When I performed this play in other cities, what always stood out to me was how the audiences received it. The way they gleefully laughed at the funny moments and how they quietly cried during the sentimental ones. The story moved them. It moved them because they saw themselves in the story and in the music. Like Mino says "…mariachi, which has been played for many generations, filling ordinary people's lives from birth to baptism, from marriages to death. Music is memory."
---
Orlando Arriaga
Sherlock Holmes and the Case of the Jersey Lily (Alley Theatre), Ken Ludwig's Lend Me A Soprano (Alley Theatre), 72 miles to go… (Alley Theatre), Romeo y Juliet (Cal Shakes), Don Pedro De La Cebolla (Symphony Space), Balsero (Treehouse Theater), The Algonquin (Treehouse Theater), Quixote Nuevo (Hartford Stage Company), Fade (Kitchen Theatre Company). Film: The Long Game, Do No Harm, A Question of Selves. TV Crimes to Riches (VH1). Web: orlandoarriaga.me.