BENEFITS AND PRIORITY SEATING FOR GROUPS OF 10 OR MORE
Share the magic of theatre by booking group tickets! Alley Theatre is the perfect choice for a unique group experience – gather 10 or more friends, family, and coworkers and access exclusive discounts. It's the best way to enjoy the show. Want to host an event with your group? We can plan that too.
GROUP TICKET BENEFITS
Receive special discounted tickets and pay no additional service charges
Early access to group seats at reduced prices
Excellent customer service from our Group Sales Manager who will help you with ticketing, seating, and planning your overall experience
Add-on Experiences like pre and post-show receptions, workshops with our cast, creative, and educational teams, and tours of our facility
Event space rental perfect for your special event
GROUP TICKET POLICIES
Group tickets must be held with a deposit
Seating cannot be guaranteed without reservation and full payment
Full payment must be processed three weeks before your chosen performance date
Performance dates fewer than three weeks away can be purchased with one full payment at the time of reservation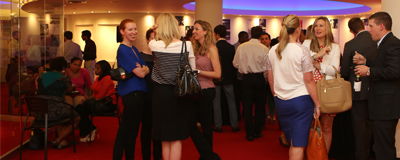 PARTNER AND SPONSOR DISCOUNT PROGRAM
As a Partner or Sponsor, your organization will receive a priority tickets and special discounts to Alley productions. Simply select a contact person to distribute Alley offers to your employees and members via your intranet, bulletin boards, PowerPoint, postcards, production posters, or email blast. Your employees and clients can order advance tickets in person, over the phone or online with a promotion code.
Email for more information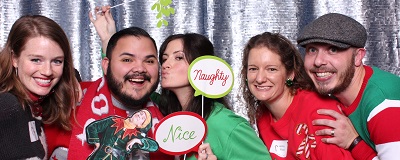 EVENT RENTALS
Click here for an online inquiry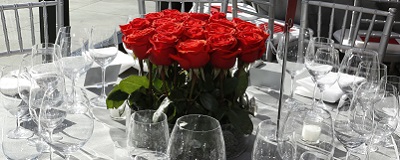 FUNDRAISING OPPORTUNITIES
Choose an Alley Theatre performance for a unique fundraising event. Your organization purchases best available tickets at a discounted rate and then re-sells them at a premium price that you determine. You keep the difference! We can customize a fundraising package that includes select theatre tickets and a reception either before or after the performance at one of our on site reception spaces.
Email for more information
Frequently Asked Questions
HOW DO I PAY?
A 15% non-refundable deposit is due at the time of your reservation. We cannot reserve seats without a paid deposit. The remaining balance is due three weeks before your performance date. All payments are non-refundable.
WHAT HAPPENS IF I NEED TO CHANGE THE NUMBER OF SEATS IN MY RESERVATION?
Feel free to add or subtract seats at any time before the final payment is due.  As long as your group remains at 10 or more people, the discount rate still applies. Once your final payment is made, tickets cannot be returned because all sales are final. Additional seats at the same rate can be purchased after your final payment is made, subject to availability. Payment for additional seats is due at the time of reservation.
CAN I HOST A CATERED PARTY AT THE ALLEY?
We would love to have you! Please see our Rentals page for more information.
WHAT IF I'M A TEACHER WITH A GROUP OF STUDENTS?
If you're interested in bringing a group of students to a regular performance, please reach out to our Group Sales Manager.
If you're interested in a student matinee, click here.