THE BLEEDING CLASS
By Chisa Hutchinson
Hometown:
Newark, NJ by way of Queens, NY.
---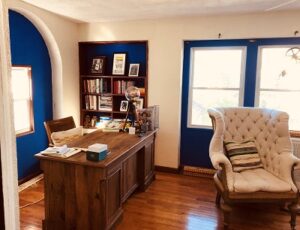 SYNOPSIS:
Chisa Hutchinson (Amerikin, 2019 Alley All New Festival and 2022 world premiere) returns with another prescient play. There's a deadly plague out there yet Sugar, a Dominican-American escort from the Bronx, seems immune. When she goes to see Dr. Wesley Pennington, a Black doctor who tries to stay above it all, she is floored to find that her blood might be the key to saving the world. The two move into the hastily built research compound of a pharmaceutical giant and power dynamics change in this timely socio-political thriller written prior to the Covid pandemic.
WHY IS IT IMPORTANT TO SEE NEW WORK?
Humans evolve. So should our art.
BEFORE I SIT DOWN TO WRITE I ALWAYS…
Make sure I'm not hungry. Nobody wants to read what I write when I'm hungry.
Are there any writers working today that you really admire?
Too many! Lynn Nottage, Paula Vogel,  Doug Wright, Sarah Gancher, Lauren Yee, Eleanor Burgess… so many more!
WHAT ADVICE WOULD YOU OFFER EARLY-CAREER WRITERS?
Show up. And never show up empty-handed.
---