EARLY DRAFT PREVIEW: AGATHA CHRISTIE'S THE MURDER OF ROGER ACKROYD
By Mark Shanahan
Hometown:
New York City, New York, baby!
---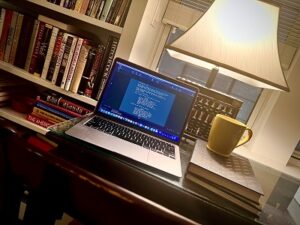 INTERESTING FACT:
I am terrible at board games. I always lose. And cards. I'm bad at cards.
What's the best advice you've ever received?
Ask better questions of yourself.
Was there a play that inspired you to start writing?
Not one specific play. But I will say I have always had a stack of mysteries on my nightstand and in all my work, original or adapted, there is an element of mystery at its heart.
How does your play speak to our current moment?
The play is a fun whodunnit, with a labyrinthine puzzle and secrets to be revealed. But at its heart, it also deals with the question of why people lie, often to themselves. Sometimes, the play suggests, we choose a lie over the truth because facing the truth about ourselves or others is too difficult, especially in a world which can be frightening.
---