Discovering Mariachi Music: A Melodic Journey Through Time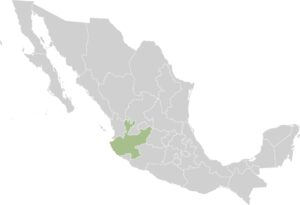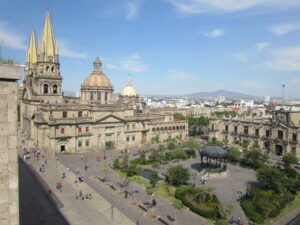 DISCOVERING MARIACHI MUSIC: A MELODIC JOURNEY THROUGH TIME
Long ago, in the heartland of Mexico, a unique musical tradition was born. Mariachi music roots blend indigenous rhythms with Spanish influence. It was the music of rural communities. The genre reflects people's joys, sorrows, and everyday experiences. 
The birthplace of mariachi is believed to be Jalisco in Mexico. This region holds significance in the evolution of the genre. Mariachi bands became part of festivals, celebrations, and gatherings. The bands added a spirited touch to the cultural tapestry of Jalisco. 
Mariachi music boasts a distinctive sound thanks to its ensemble of instruments. These include the trumpets, violins, guitarrón (a large bass guitar), vihuela (a small guitar-like instrument), and guitar. The sounds of these instruments create lively melodies that make mariachi music captivating. 
Mariachi is not just about the music; it's a visual feast too! The musicians' attire adds to the charm of their performances. The musicians wear charro suits adorned with detailed embroidery and buttons. These outfits embody the elegance and pride connected with the tradition. 
Mariachi music spread far beyond Mexico. Mariachi now enchants audiences worldwide. Its melodies and lyrics resonated with people of many cultures. Mariachi bands perform in countries far from their origin, showcasing its global appeal. 
While mariachi has roots in tradition, it incorporates modern elements. Musicians experiment with new styles and different genres, breathing new life into this cherished tradition. This fusion of old and new ensures its continued relevance in the modern music scene. 
From its humble beginnings in the heartland of Mexico to its worldwide following today, mariachi continues to captivate audiences with its lively rhythms and melodies. The next time you hear the enchanting sound of a mariachi band, remember the rich history that brought this vibrant genre to life. ¡Viva el mariachi! 
American Mariachi runs September 22 – October 22 at Alley Theatre.
---
DESCUBRIENDO LA MUSICA MARIACHI: UN VIAJE MELODICO A TRAVES DEL TIEMPO
Hace mucho tiempo, en el corazón de México, nació una tradición musical única. Las raíces de la música de mariachi mezclan ritmos indígenas con influencia española. Era la música de las comunidades rurales. El género refleja las alegrías, las penas y las experiencias cotidianas de la gente.  
Se cree que el mariachi nació en Jalisco, México. Esta región tiene una gran importancia en la evolución del género. Los mariachis se hicieron parte de festivales, celebraciones y reuniones. Las bandas añadieron un toque de espíritu al tapiz cultural de Jalisco.  
La música de mariachi tiene un sonido único gracias a su conjunto de instrumentos. Entre ellos están las trompetas, los violines, el guitarrón, la vihuela y la guitarra. Los sonidos de estos instrumentos crean melodías que hacen cautivadora la música de mariachi.  
El mariachi no es sólo música, ¡también es un espectáculo visual! El atuendo de los músicos contribuye al encanto de sus actuaciones. Los músicos visten trajes de charro adornados con detallados bordados y botones. Estos trajes representan la elegancia y el orgullo ligados a la tradición.  
La música de mariachi se extendió más allá de México. Hoy en día, el mariachi encanta al público de todo el mundo. Sus melodías y letras resuenan en personas de varias culturas. Los grupos de mariachis actúan en países lejanos a los de su origen, lo que demuestra su popularidad mundial. 
Aunque el mariachi tiene sus raíces en la tradición, también incorpora elementos modernos. Los músicos experimentan con nuevos estilos y diferentes géneros, introduciendo nueva vida a esta apreciada tradición. Esta fusión de lo antiguo y lo moderno garantiza su vigencia en el panorama musical actual.  
Desde sus humildes comienzos en el corazón de México hasta sus seguidores en todo el mundo, el mariachi sigue cautivando al público con sus ritmos y melodías. La próxima vez que escuches el sonido encantador de un mariachi, recuerda la riqueza de la historia que dio vida a este género. ¡Viva el mariachi!