You think you know somebody. . .
CREATED BY MOLLY BEACH MURPHY, JEANNA PHILLIPS & ANNIE TIPPE
MUSIC & LYRICS BY JEANNA PHILLIPS
BOOK & ADDITIONAL LYRICS BY MOLLY BEACH MURPHY
ADDITIONAL MUSIC BY ALEX THRAILKILL
Directed and Choreographed by Annie Tippe
BY SPECIAL ARRANGEMENT WITH SALLY CADE HOLMES AND DAVID DENSON (RED TAIL ENTERTAINMENT)
HUBBARD THEATRE
You wouldn't look twice at Peggy Jo. She's a good daughter, always tips, plays by the rules – but when she dons a fake mustache, sunglasses, and ten-gallon hat, she becomes "Cowboy Bob"- the slickest bank robber Texas has ever known. Inspired by actual events, this world-premiere musical tells the story of one of the FBI's most unusual suspects through the eyes of a chain-restaurant waitress desperate to buck her flavorless life and awaken to all that's possible. With a genre-bending score that shifts from country to punk to folk and indie rock, Cowboy Bob – co-authored by Galveston's own Molly Beach Murphy – is a defiant rejection of the status quo, inviting audiences to take life by the reins, join the heist, and let it ride.
---
CONTENT ADVISORY
This edgy and adult new musical contains Language, Violence, gunshots, death, and grief as it tells the tale of an unusual outlaw. Strobe Lights, flashing and moving lights, fog and haze, and the sounds of gunshots will be used during the performance. To learn more about the content of this show, please visit our content advisory page.
RUN TIME
Cowboy Bob is approximately 1 hour and 45 minutes long, with no intermission.
CAPTIONED* AND AUDIO DESCRIBED PERFORMANCE
Sunday, March 12, 2:30 PM
Assisted Listening Devices are also available at every performance.
*Section 5, Rows L-O
POST-SHOW ALLEY CHATS
Join us for post-show Alley Chats with the cast and Alley Theatre Artistic Staff on:
Tuesday, March 14
Thursday, March 16
Thursday, March 23
---
---
---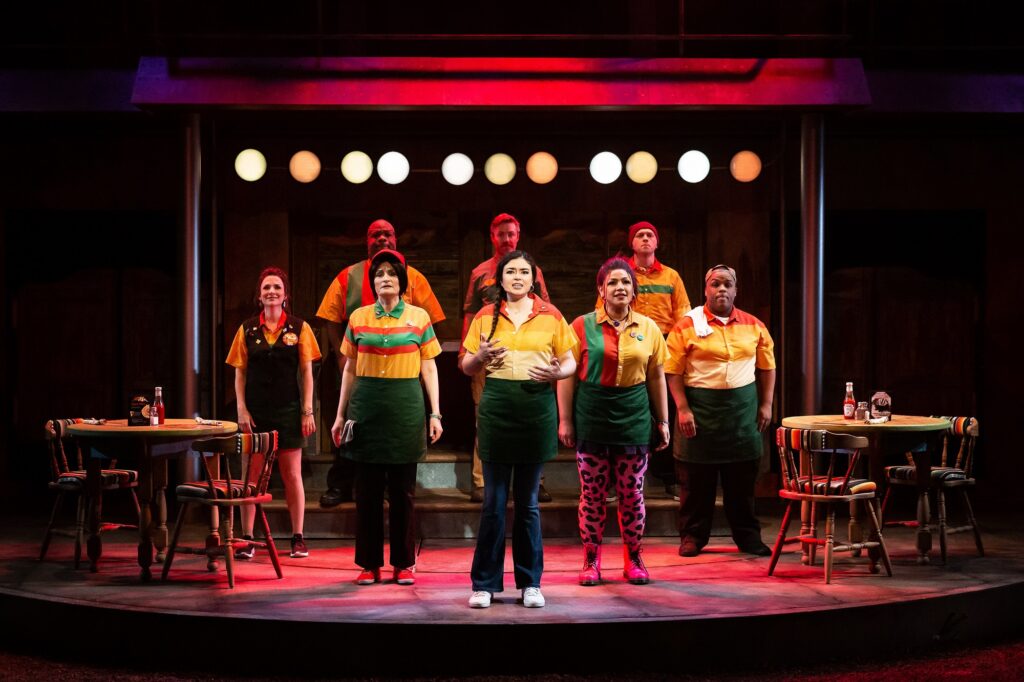 ---
---