JANUARY 28 – FEBRUARY 7, 2016
The first annual Alley All New Festival featured new work from some of the most exciting playwrights writing today. Over the course of two weekends we hosted new play readings and workshop performances. All readings and workshop performances were FREE and open to the public. Learn more about the plays in the 2016 Alley All new Festival below.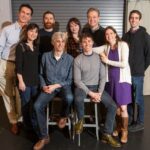 THE HARASSMENT OF IRIS MALLOY
Reading
By Zak Berkman
Directed by Brandon Weinbrenner
January 28 – February 7, 2016
One night in Atlantic City, a single mother places a bet on a new life after an intimate encounter with a decorated Senator. This suspenseful political drama explores the different ways women and men try to win in today's jackpot culture.
learn more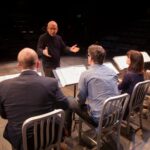 CLEO
Reading
By Lawrence Wright
Directed by Bob Balaban
January 28 – February 7, 2016
Set during the filming of the disastrous 1963 movie "Cleopatra," Cleo is the story of the scandalous romance of Elizabeth Taylor and Richard Burton. Their relationship brought condemnation from the Vatican and the US Congress, and it opened the age of paparazzi and tabloid celebrity, ensuring that the names Burton and Taylor would always be associated with the greatest sex scandal in ancient history, that of Antony and Cleopatra. A new play by the Pulitzer Prize-winning, Texas-based author Lawrence Wright directed by the acclaimed director and actor Bob Balaban.
Cleo was featured as part of the Alley Theatre's 2017-2018 season, September 29 through October 22, 2017 in the Hubbard Theatre.
learn more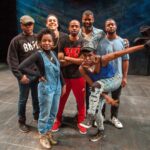 SYNCING INK
Workshop Performance
By NSangou Njikam
Directed by Niegel Smith
January 28 – February 7, 2016
"Now what you hear is not a test/I'm rapping to the beat!" Gordon wants to learn how to rap, thinking it will gain him respect, admiration, and the attention of a beautiful woman. What he doesn't know is that his journey to learn how to rhyme will take him not just deeper into Hip Hop, but deeper into his legacy and his purpose. Based on true events, NSangou Njikam leads us on a lyrical ride to discover what it really takes to freestyle. Directed by Niegel Smith, the newly appointed Artistic Director of New York's Flea Theater.
Syncing Ink was featured as part of the Alley Theatre's 2016-2017 season, February 3 through March 5, 2017 in the Neuhaus Theatre.
learn more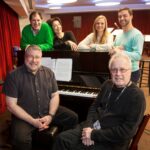 SONGS FROM MRS. MANNERLY
Reading
Music by Michael Moricz, lyrics by Jack Murphy, based on the play by Jeffrey Hatcher
Directed by Gregory Boyd
January 28 – February 7, 2016
Mrs. Mannerly is a demanding teacher, and no student has ever achieved a perfect score in her etiquette class. But when Young Jeffrey discovers her secret past, he is determined to be the first. Inspired by playwright Jeffrey Hatcher's hilarious childhood memory play, produced at the Alley in 2010.
learn more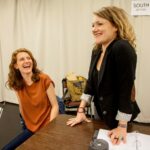 MILLER, MISSISSIPPI
Workshop Performance
By Boo Killebrew
Directed by Lee Sunday Evans
January 28 – February 7, 2016
This new Southern Gothic tale begins with a ghost story told to the Miller children by their family's Black maid in 1960 and ends in 1982 after reality has proved far worse for this genteel Southern family in Jackson, Mississippi. Boo Killebrew tells a story set in her home state about the legacy of white male privilege that is as lurid as it is based in truth.
learn more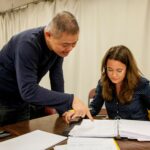 ROZ AND RAY
Workshop Performance
By Karen Hartman
Directed  by Chay Yew
January 28 – February 7, 2016
San Diego, 1976. Ray, a newly single father of twin hemophiliac boys, meets Roz, a hematologist newly in possession of miracle drug Factor 8. Roz and her cure offer a normal life for Ray's sons, and a chance at life for Ray, too. Roz seems to be Ray's savior — until the miracle goes bad. A fifteen-year tale of two adults growing up, Roz and Ray is a love story you've never heard before.
Roz and Ray was commissioned and developed with support from The Playwrights' Center's McKnight Commission and Residency Program, Minneapolis, MN, and from Hedgebrook and the Seattle Repertory Theater Writer's Group.
learn more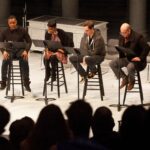 Early Draft Preview: Kenneth Lin
The Adventures of Huckleberry Finn
By Kenneth Lin
Adapted from the novel by Mark Twain
January 28 – February 7, 2016
A first look at an Alley Theatre commissioned work by Kenneth Lin (Intelligence-Slave, Warrior Class).