JANUARY 16 – 26, 2020
The fifth annual Alley All New Festival featured new plays from some of the most exciting voices in contemporary theatre.  Learn more about the plays in the 2020 Alley All New Festival below.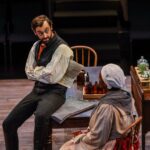 ENLIGHTENED
Workshop Performance
By Theresa Rebeck
Directed by Brandon Weinbrenner
January 16 – 26, 2020
It's 1776. Witchcraft meets Enlightenment aspirations when news of the Declaration of Independence drifts into the Pennsylvania woods. Mr. Ames is inspired by the Founder's notions of equality but his high ideals may not extend to his entire household. His wife and slaves ask, "When it says all men are created equal, does that mean me?" An intellectually provocative new play by frequent Alley artist Theresa Rebeck, the most Broadway-produced female playwright of our time.
learn more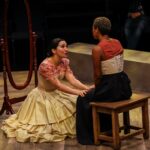 SURVIVORS, AN ALAMO PLAY
Workshop Performance
By Katie Bender
Directed by Jerry Ruiz
January 17 – 26, 2020
Based on the historically documented group of women, children and enslaved people who survived the battle of the Alamo, Texas native Katie Bender's epic new play puts the story back into the hands of the people who lived to tell it. Told by a diverse ensemble of voices that didn't make the history books, with supporting roles for some well-documented figures, Survivors, an Alamo Play is an intimately drawn look at the surprising alliances necessary to persist in the shifting and mercurial climate of Mexico's fledgling democracy.
learn more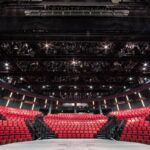 HIGH SCHOOL PLAY: A NOSTALGIA FEST
Reading
By Vichet Chum
Directed by Tiffany Nichole Greene
January 25, 2020
It's senior year in Plano, Texas, and Riverside High School's competitive theater troupe is climbing back to the top from last year's unprecedented loss. Leader of the troupe Dara is trying to rally his teammates to get them back on track, while new student Paul disrupts Dara's complete understanding of himself and his small-town suburban life. As Coaches Dirkson and Blow make a controversial choice in their one-act play selection and the community takes issue, friends and rivals duke it out to find themselves in this uniquely Texan and thoroughly universal coming of age comedy by Texas native Vichet Chum.
learn more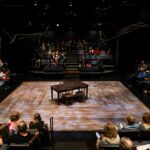 NUTSHELL
Reading
By C. Denby Swanson
Directed by Leslie Swackhamer
January 24 – 25, 2020
Frances Glessner Lee, the "mother of forensic science" and creator of The Nutshell Studies of Unexplained Death, has been dead since 1962. But that doesn't stop her from hijacking a seminar on homicide investigation in Baltimore. She's come to investigate a crime. But which crime? Austin playwright C. Denby Swanson's play Nutshell is inspired by a vital real-life character who demands to know: who gets justice?
learn more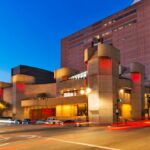 PICTURES FROM HOME
Reading
By Sharr White
Directed by Rob Melrose
January 26, 2020
In 1981, photographer Larry Sultan decided to turn the lens on his parents to ferret out the darker truths lurking beneath sunny home movies and his father's proud salesman veneer. While his wife and young boys spent weekends without him, Larry interrogated the notion of manhood by interviewing his father. Though set in the recent past, this slyly poignant and theatrically inventive new play by Sharr White (The Other Place on Broadway and at the Alley; writer on Showtime's The Affair) is both of-the-moment and timeless.
learn more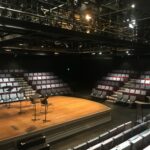 THE AVES
Reading
By Jiehae Park
Directed by Rob Melrose
January 25, 2020
In the summer, an old man and an old woman sit on a park bench, talk about birds, and bet on the rain…but things may not be as simple as they look. You'll want to listen closely as the seasons pass in this new play set in the near future from the inventive and singular mind of playwright-on-the-rise Jiehae Park.
learn more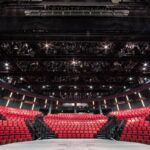 EARLY DRAFT PREVIEW: Arthur M. Jolly
Arthur M. Jolly
January 26, 2020
Join us for excerpts and an early glimpse of a new play by Houston playwright Arthur M. Jolly inspired by the disappearance of Agatha Christie in 1926. In this fanciful story woven from actual events, Christie's professional rivals Sir Arthur Conan Doyle and Dorothy L. Sayers compete to uncover the truth about how the famed writer mysteriously vanished.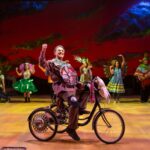 QUIXOTE NUEVO
Festival Add On
By Octavio Solis
Adapted from Don Quixote by Miguel De Cervantes
Directed By KJ Sanchez
Hubbard Theatre
January 17 – February 9, 2020
Starring "Sesame Street's" Emilio Delgado, Quixote Nuevo, infused with imagination, Tejano music, and true Texas soul, is an inspiring reimagining of Cervantes' novel, now set in a fictional modern-day Texas border town.
learn more