EARLY DRAFT PREVIEW: THE PAINTER AND THE WILD SWANS
By Afsaneh Aayani
Hometown:
I feel like a bit of a nomad; I grew up in Tehran and now I live in Houston but I'm still looking for that place that truly feels like home. I'll continue to travel and adventure until I find it someday.
---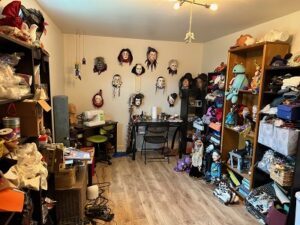 INTERESTING FACT:
While I received my degree in puppetry, I was actually best known back home as  a TV voice actress, performing in over 1000 TV show episodes over 5 years.
How does your play speak to our current moment?
This story is about pursuing fulfillment which is an aspiration that is absolutely fundamental to what it is to be human. Especially as artists, we are creating to look for something that makes us complete and that pursuit as is relevant now as it ever has been.
Why is it important to see new work?
New work is the lifeblood of theater and makes sure that we don't get stuck in the past. It connects us to what is happening now and is also the platform for new generations to bring their own ideas to the forefront.
---