INSTRUCTIONS FOR A SÉANCE
By Katie Bender
Hometown:
Austin, Texas and Brooklyn, New York.
---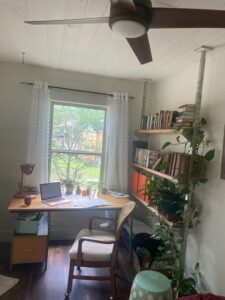 SYNOPSIS:
This DIY séance hosted by Texas writer/performer Katie Bender (Survivors: An Alamo Play, Alley All New Festival 2020) invites an audience to conjure escape artist Harry Houdini and learn how to escape their own lives. But another presence haunts the edges of the séance — a figure overlooked for far too long, who has things she still wants to say, and dammit, she's going to get her say. Part magic show and a playful look at one of history's greatest illusionists, Instructions for a Séance explores the gauntlet that is motherhood, artistic ambition, and escapism.
How does your play speak to our current moment?
Having made it through the pandemic, we are all in the unique position of having shared a global experience. I think everyone has a new idea of what escape means; whether it's escaping the virus, the house, the news cycle or the country.
Why is it important to see new work?
New work reflects, refracts, cracks open our present moment while creating the eternal communal now that is the theater.
What's the best advice you've ever received?
Don't make any judgments until you've completed the first draft.
---