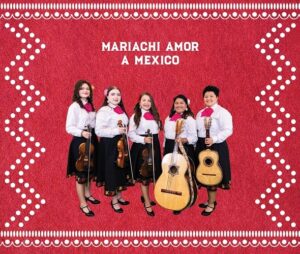 Our group was founded by Andrea Martinez and Samara Martinez and Bianca Lozano who have known each other since high school. Our other members Lucia Maynard, Nallely Zambrano, Stephanie Horton, and Aylyn Munoz are from around the Houston area as well. The first and only all female mariachi group here in Houston. We were created in March 2023.  
Performance Dates:
Wednesday, September 27 at 7:30 p.m.
Saturday, October 14 at 2:00 p.m.
Booking Information: 
thatmariachigirl@gmail.com
713.257.0375
Instagram: mariachiamoramexico