Resident Acting Company member Chris Hutchison on Anton Chekhov
By Alley Theatre Resident Acting Company member Chris Hutchison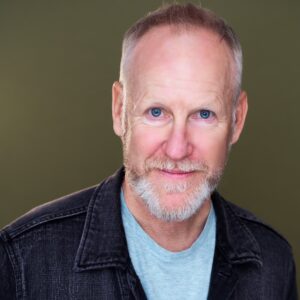 In the 18 years I have been at the Alley, I am a bit sorry to say that Little Comedies is just my second foray into Chekhov. In 2011, I played Medvedenko in The Seagull and that has been it. While the plays have similar themes and familiar Chekhovian characters and heart, our exploration currently, under the adventurous and steady hand of Director Richard Nelson, has been challenging and intensely stimulating. 
I feel like much of my career coincided with a receding of Chekhov in American Theatre in general.  In my humble opinion, we were not doing it particularly well, and it gained a reputation among audiences as boring, whiny, or lacking in momentum. Artistic directors heard these sentiments and started programming it less. 
In Little Comedies, we are determined to strip away as much artifice as possible and be simple, intimate and above all truthful.  In The Seagull, certainly, all of us were striving for those very same things, but I think fear, for lack of a better word, got in the way. A common fear among all actors and directors and management, of "losing" the audience in attempting quiet simplicity. The fear of not being interesting enough for an audience to want to follow the characters and the relationships.  
Little Comedies though, thanks to Richard's trust in the actors, in the plays, and in you, our audience, is determined to give us both: A great show and a beautiful simplicity in performance, design and concept. I am very happy to report that we are well on our way to achieving these goals and I think when you share an evening with us, you will agree. 
This experience is much more in keeping with the original spirit of Chekhov, as my own experiences have taught me. In the summer of 1990, I was lucky to attend an acting intensive at Oxford University in the UK. I was placed into a small, experimental group that would focus on two things-Shakespeare and Chekov, all day, every day, for six weeks.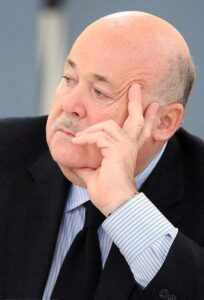 Imagine my surprise when we were introduced to our Chekhov teacher by his translator, and he proceeded to speak through her as he welcomed us and shared his thoughts about the upcoming class! Our teacher did not speak nor did he understand much English if any. I was feeling a bit let down and unsure about the six weeks ahead. 
Alexandre Kalyagin, this teacher, I would soon learn, was one of Russia's most celebrated actors, a member of The Moscow Art Theatre where Chekhov's work was originally produced. 
He patiently explained that we would be working on four "major" plays of Chekhov (The Seagull, Cherry Orchard, Three Sisters, and Uncle Vanya) and that not speaking English would not be a problem in any way, since THE WORDS were not the most important thing.  
He was confident he could lead us to greater insight and understanding of these character and plays by experiencing not what we were saying literally, but by observing and reflecting back to us what we were doing, how we were doing it, how our energy and intention was focused, and where.  
I am hard pressed to remember when his take on what was, or wasn't, happening in a scene, was anything but 100% accurate and profound.    
Richard Nelson gets Chekhov in a way that Kalyagin would approve of. We are building the play through relationships and listening to one another. It is terrifying.  It is exhilarating. This might feel a bit different at first, but I hope at the end of the evening that you will agree with me that this little world and its truths and heartbreaks and epiphanies was well worth visiting. 
Further viewing 
Unfinished Piece for Player Piano (Kalyagin plays Platonov with Moscow Art Theatre company.) In my opinion best Chekhov ever put on film! 
A Slave of Love, same director as above, not Chekhov but an amazing film about a film crew making a movie as Russia slips into Civil War.   
---
Chris Hutchison
Chris is an 18-year member of the Resident Acting Company. Upwards of 100 credits across theatre, film, and television over a 30 year career that has taken him from Los Angeles to New York City to Houston and countless points between. BA Lafayette College, MFA University of Washington. Proud member of Actors' Equity and SAG-AFTRA.