Murder, Suspense, and Intrigue: What Makes The Murder of Roger Ackroyd a Timeless Thriller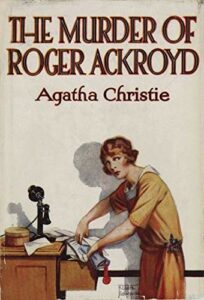 The Murder of Roger Ackroyd put Agatha Christie on the map as one of the world's greatest mystery writers. This timeless thriller manages to captivate audiences almost a century later!  
Published in 1926, Christie's clever use of an active narrator makes this story truly special. The novel's plot twist has kept audiences questioning what they know. The whole story is told from the perspective of Dr. James Sheppard. As he gets caught up in the case, he reveals the order of events in the most gripping way. This narrative technique adds mystery and suspense to this chilling whodunit.  
The Murder of Roger Ackroyd keeps audiences hooked as it cements its place amongst the greatest suspense works ever written. Christie's unique style and knack for crafting complex characters, sprinkling clever clues, and throwing unexpected twists make this thriller an absolute gem that showcases her genius as a mystery writer. Be sure to see the thrills and chills of this great story. The world premiere of Alley Theatre's production of Agatha Christie's The Murder of Roger Ackroyd starts July 21!