TRANSLATED, ADAPTED, AND DIRECTED BY ROB MELROSE
FROM THE ORIGINAL PLAY IN ITALIAN BY CARLO GOLDONI
DIRECTED BY ROB MELROSE
HUBBARD THEATRE
Identities are mistaken, engagements are broken, and lovers are reunited in this world premiere adaptation of Carlo Goldoni's commedia dell'arte masterpiece. Set in Venice, mayhem erupts when the wily—and chronically hungry—servant Truffaldino hatches a zany scheme to double his wages (and his meals) by serving two masters at once. Directed by Rob Melrose, this physical comedy classic will have you laughing at and loving our hapless hero.
---
RUN TIME
The Servant of Two Masters is approximately 2 hours and 15 minutes long, including one intermission.
CONTENT ADVISORY
A classic of the Commedia delle'arte genre, this play contains sexual situations and adventurous sword fighting. Strobing/flashing lights, moving lights, haze, and gunshot sound effects will be used during the performance. To learn more about the content of this show, please visit our content advisory page.
FURTHER READING
Read more information about commedia dell'arte and The Servant of Two Masters.
POST-SHOW ALLEY CHATS
Join us for post-show Alley Chats with the cast and Alley Theatre Artistic Staff on:
Tuesday, June 20
Tuesday, June 27
---
---
---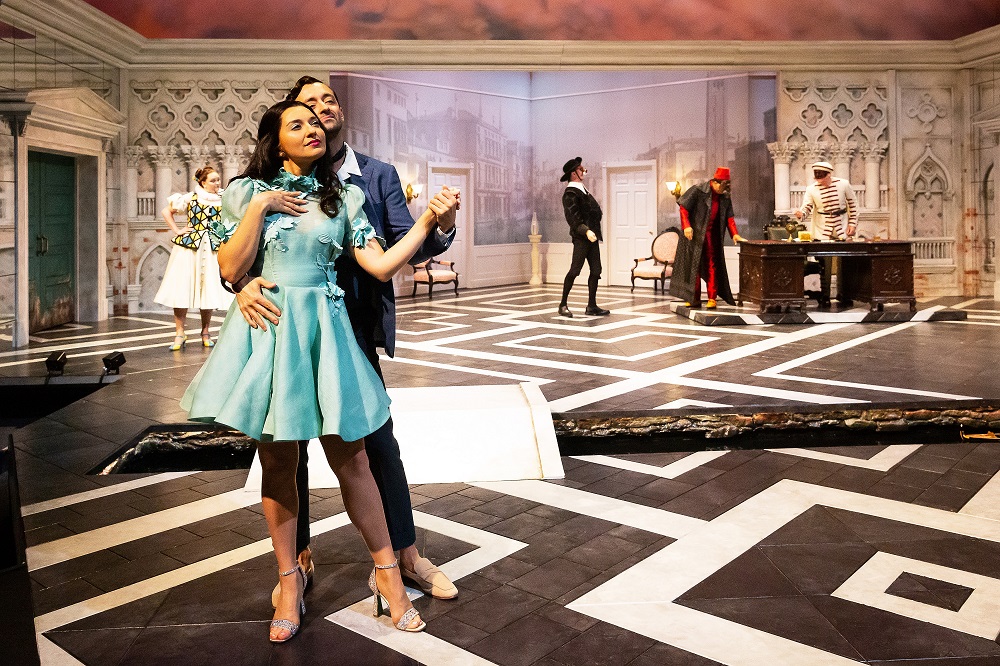 ---