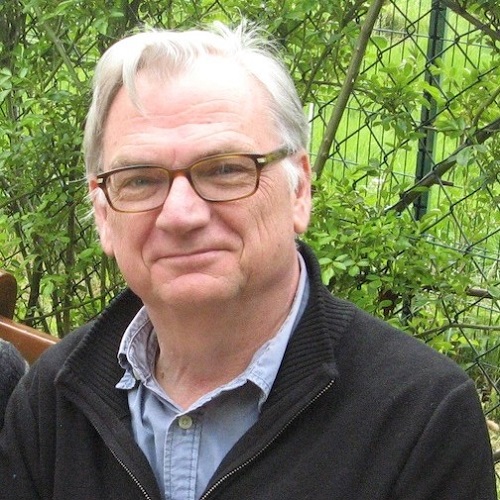 Richard Nelson
Playwright, Director, And Translator
Richard Nelson is the director of Alley Theatre's production of Anton Chekhov's Little Comedies, and he co-translated, with Richard Pevear and Larissa Volokhonsky, the series of short plays. Nelson's own plays include the twelve-play cycle, The Rhinebeck Panorama; filmed for PBS, and toured to Berlin, Brighton, Vienna, Amsterdam, Hong Kong, Perth, and Hamburg. His production of Uncle Vanya was filmed for PBS, he wrote the screenplay for the movie Hyde Park on Hudson, and his production of his play Our Life in Art opens in December 2023 in Paris at the Theatre du Soleil.
Nelson has received numerous awards both in America and abroad, including a Tony Award® (Best Book of a Musical for James Joyce's The Dead), an Olivier Award (Best Play for Goodnight Children Everywhere), Tony® nominations (Best Play for Two Shakespearean Actors, Best Score as co-lyricist for James Joyce's The Dead), an Olivier nomination (Best Comedy for Some Americans Abroad), five Drama Desk Award nominations (Outstanding Director of a Play for What Did You Expect?/Women of a Certain Age, Outstanding Play for Regular Singing, Outstanding Play for Sorry, Outstanding New Play for Franny's Way, Outstanding New Play for Some Americans Abroad), two OBIEs, a Lortel Award, a New York Drama Critics Circle Award, a Guggenheim Fellowship, a Lila Wallace-Readers' Digest Writers Award, and two Giles Cooper Awards for Best Radio Play. Nelson is the recipient of the PEN/Laura Pels Master Playwright Award and an Academy Award from the American Academy of Arts and Letters. He is an Honorary Associate Artist of the Royal Shakespeare Company.
Revered as a national treasure of American theatre, Nelson has achieved fame for both his original plays as well as his interpretations of the classics. Fresh out of college, Nelson turned his interest in journalism into fodder for such early dramatic efforts as The Killing of Yablonski and Jungle Coup in the late 1970s. At New York's Playwrights Horizons, Nelson earned accolades for such plays as The Vienna Notes and gained recognition for his respected adaptations of the work of Chekhov and other iconic playwrights. Eight of his plays premiered at Playwright Horizons, and ten of his plays have premiered at England's Royal Shakespeare Company. Having lived abroad for a number of years, Nelson became interested in the differences between European and American cultures and explored those themes in plays like Between East and West (1983), Chess (1988) and Some Americans Abroad (1989). He later ventured into writing for the screen with the teleplay Sensibility and Sense (PBS, 1990) and the feature adaptation of Edith Wharton's Ethan Frome (1993). Over the following decade, Nelson's continued work for the stage included his Tony Award®-winning book for the musical adaptation of James Joyce's The Dead and the biographical drama Frank's Home. In the summer of 2005, Nelson began a three-year stint as the Chairman of the Yale School of Drama's Playwriting Department.
Nearly 20 years after his last cinematic effort, Nelson returned to screenwriting with Hyde Park on Hudson (2012), a work based on his earlier produced BBC radio play of the same title. Directed by Roger Michell, it starred Bill Murray as President Franklin Delano Roosevelt and Laura Linney as Margaret "Daisy" Suckley. While the unconventional casting of Murray as FDR garnered the lion's share of attention from the press, Nelson's witty screenplay drew notice on its own merits and earned the sophomore screenwriter an Independent Spirit Award nomination. Endlessly fascinated by human nature and cultural dissimilarities, Nelson has continued to probe these themes with a narrative voice as relatable as it is unique.